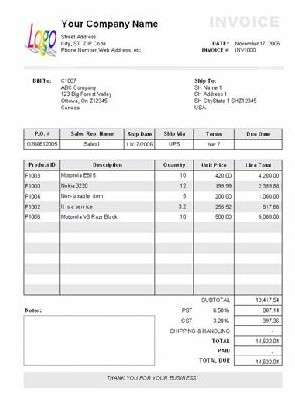 Pacific Printing is sure to have whatever type of NCR Invoice Book you need.
As specialist business forms printers, we have literally hundreds of forms that cover all sorts of administrative functions.
Many of our NCR forms have been especially devised for particular industries such as Automotive, Contractor, Retail and Hospitality.
The majority can be personalised with your unique company information.
General Invoices
Our range of general invoice books can be used by all types of businesses. Many are available with two or three copies. They cover all essential details including customer and delivery addresses, all order/reference numbers with ample space to clearly itemise/describe products being sold. Being in a book format, invoices will be kept secure and clean.
Each NCR Invoice book consists of 50 invoices and the minimum quantity starts from just 2 books (100 invoices). Call our sales team on (02) 9723 2917 for further information.
Contractor NCR Invoice Book
The Job Invoice Book is our best selling Contractor Invoice. Created specifically for the industry, it allows a description of the work undertaken, materials used and charges for labour. On the reverse of the third copy there's a job cost sheet for noting materials used and their cost. It's a handy way to make certain every cost is captured.
Other specialist invoices
Within our Hospitality range there are a number Guest Bills. These invoices enable guest charges to be recorded on a 24 hour basis. Lines such as 'Breakfast', 'Room' and 'Dinner' can be printed for noting specific charges.
Service and repair businesses should take a look at our Repair Work Order/Invoice Book (prod ID: 320-2). Combining an invoice, repair order and customer receipt this multi-functional form will help keep all repair items organised and clearly identified.
Within our wide range there are many industry specific forms. Call our sales team on freephone (02) 9723 2917 for the latest catalogue for your industry sector.
Personalisation
A personalised NCR Invoice Book generates a professional image and clearly identifies your business. By displaying your key contact information, you're more likely to gain repeat business and keep customers coming back. Personalised invoices can include standard details such as company name and postal address, as well email and website. If applicable, your VAT Registration number can also be printed.